Hola paso a dejar una Guia util para
Plug DJ
y sus primeros pasos.  

Hello I am going to leave a few useful tips for
Plug DJ
and its first steps.


Primer paso
, creamos una lista donde ubicaremos nuestros temas.

First step
, we create a list where we will locate our songs.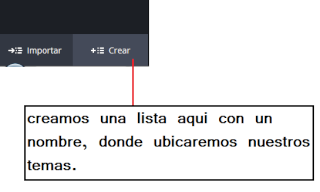 Segundo paso
, vamos al buscador y colocamos la banda/tema a buscar y le damos enter.

Second step
, we go to the searcher and place the band / song to be looked and press enter.
Al tema lo guardamos en la lista ya creada mediante el +.
We keep the song in the list already created by means of +.

Tercer paso
, nos unimos a la lista de espera para tocar nuestro tema elegido.

Third step
, we join the waiting-list to touch our elected song

Cuarto paso
, vamos a nuestra lista y elegimos el tema tildandolo y le damos subir/flecha y lo ubicamos en primer lugar para su reproduccion, podemos mandarlo a abajo o borralo de la lista.

Fourth step
, we go to our list and choose the song. We press to raise / flower and it is located first of all for its reproduction, also we can order it to below or erase it of the list. .

Quinto paso
, tenemos para votar los temas tocados por los dj's mediante voto afirmativo o negativo y podemos guardarlo en nuestra carpeta.

Fifth step
, we have to vote for the songs touched by the dj's by means of affirmative or negative vote and can keep it in our folder.

Ademas tenemos un chat para charlar con los presentes, en el cual podras subir pig's fotos, y emoticones.

Also we have a chat to speak with the presents, in which you can insert: gifs, images, photos and emoticons.
Ademas mediante Ajustes podras crear tu propia comunidad dandole un nombre e invitar a tus amigos/as a bailar y escuchar tu musica y la de todos.
Also, in Adjustments you can create your community naming him and invite your friends to dance and listen to your music and that of all.
En el mismo podras encontrar tu perfil, mis cosas, tienda, amigos agregados, temas tocados recientemente por vos y tus comunidades.
There you will be able to find your profile, my things, shop, friends, songs touched recently by you and your communities.
Bueno eso es lo Basico de Plug.dj - lo demas podras descubrirlo por ti mismo o con ayuda de tus amigos presentes en la comunidad que te encuentres. Que lo disfruten y a BAILAR.
Good, this is the Basic thing of Plug. dj - the rest you will be able to discover it for yourself or with help of your present friends in the community that you are. To enjoy and TO DANCE.